2 tags
Movie Review: Easy A →
This is what I watched with a friend on New Year's Eve.  I was surprised to find some feminist undertones.  I wouldn't call the whole movie feminist, just that it had some undertones running throughout it.
2 tags
5 tags
Book Review: The Lost Hero by Rick Riordan →
I just finished up Rick Riordan's (the author of the Percy Jackson series) new book, The Lost Hero.  It was very similar both in the storyline and in the incorporation of the Greek mythology to the Percy Jackson books.  But one main difference I saw was that the Percy Jackson books had a strong female demigod that could hold her own (Annabeth), but the main female character in this book...
3 tags
What do universities do with sexual assault... →
The treatment of sexual assault by universities makes me sick.  Charges are rarely ever taken seriously and sometimes are even outright dismissed.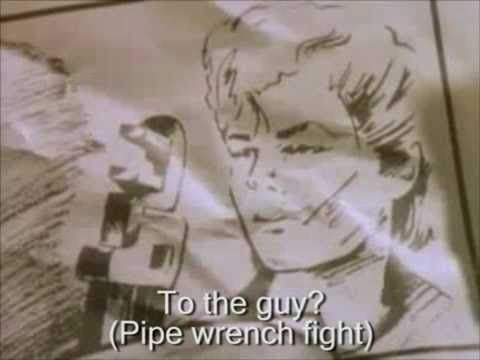 Campus Sexual Violence Elimination Act Introduced... →
On Tuesday, Virginia Congressman Tom Perriello introduced the Campus Sexual Violence Elimination Act (Campus SAVE Act) to the House of Representatives. The act is a major revamp of the Campus Sexual Assault Victim's Bill of Rights, which was signed into law in 1992 to build on the Clery Act. The Campus SAVE Act is a much needed update to current federal policy, and offers far more...
3 tags
Link Roundup: Rape Culture →
Here is a great collection of posts about sexual assault and rape culture that have been published lately.  Trigger warning.
4 tags
Isn't that really an undergrad problem? →
At the volunteer training for the sexual assault organization that I am an intern at earlier this semester, we got this question from a law student/future lawyer: "isn't rape more of an undergrad problem?"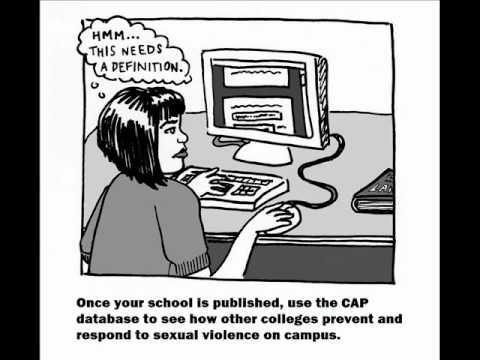 3 tags
Link Roundup: Assange Rape Case →
Here are some of the blog posts that I have found particularly insightful or that I have "enjoyed" reading about the sexual assault charges against Julian Assange in Sweden.
4 tags
Change Your Profile Picture, End Child Abuse →
What do you think of this latest Facebook trend of changing your profile picture to your favorite cartoon from your childhood as a way to fight child abuse?
3 tags
Grad School Adventures →
Hello again!  I'm trying to get back into blogging again.  Check out my new blog post about my first semester as a social work grad student.
Love the Way You Lie →
What are people's thoughts on the new Eminem song featuring Rihanna?
1 tag
Book Review: The Hunger Games →
I recently read The Hunger Games by Suzanne Collins and was pleasantly surprised by the storyline.  Take a look :)
Big Life Changes
In a week and a half I am moving to Ann Arbor for grad school.  I am really excited for this new adventure in my life and I believe that it will lead to great things in the future.  While I am really excited, I am also really nervous.  I always freak myself about concerning major life changes.  Worrying about if I'm ready for them, if I can handle them, or if I'll fail. On top of...
I have a new website →
I can't afford to do a self-hosted site right now with how little I've been posting, so I've changed the address of my blog.  So please adjust your readers and blogrolls, thanks :)
Adventures in a Bookstore
So there's this new book out called The Obama Diaries.  I have not read this book, but I know that it is meant to be a satire.  That the woman who wrote this book did not actually find President Obama's diary and publish it. But I had this customer come up to me the other day to proclaim that this book was fact.  I tried to explain that it was meant to be satire, but she would not...
I'm up at 5am and not happy about it.  But I do get to go to Ann Arbor today.  And I do have an interview for my field placement (finally).  And it's at the sexual assault awareness center on campus.  So all is good in my world (except the 5am thing!).
1 tag
Book Review on AYF →
Check out my review of The Girl Who Played With Fire by Stieg Larsson.
2 tags
Corn-Quinoa Salad
This recipe was adapted from the July/August issue of Vegetarian Times. SALAD 1 cup quinoa 1/2 tsp. salt 1 1/2 cups fresh or frozen corn kernels (from 2 ears) 1 1/2 cups halved cherry or grape tomatoes 1 1/2 cut steamed broccoli 1/4 cup chopped green onions 1 cup diced cucumber DRESSING 1/2 cup olive oil 1/4 cup fresh lemon juice 1 Tbs. Dijon mustard 1 tsp. salt 1. To make...
2 tags
I've started reading a lot more recently.  I have read 2 books in about 2 weeks now, which is quite an accomplishment for me because I am a slow reader and get bored with books easily. I am currently enthralled with the Millennium series by Stieg Larsson (The Girl With the Dragon Tattoo, etc.  I'm currently on The Girl Who Played With Fire).  I'm a little late to the bandwagon...
1 tag
Girl With the Dragon Tattoo
I just finished The Girl with the Dragon Tattoo by Stieg Larsson last night.  I have been meaning to read this book for a while now because everyone that I had talked to about it said that it was an amazing book. For a 600 page book, I read this rather fast because it was hard to put down.  I have to admit that I did actually start it about 2-3 months ago, but only got 10 pages in.  It is rather...
I've lived in Grand Rapids for almost 23 years now.  Every year for the past 40 (?) years, the Festival of the Arts (or Festival as it is referred to here) has been hosted in downtown GR.  I have never gone even though I've always meant to.  I never really paid attention to when it was happening or I was out of town, etc.  There always seemed to be some sort of excuse. But this year I...
So I haven't been on the internets a lot the past two months or so.  I've really enjoyed this break.  As much as I love(d) blogging, I enjoyed living in the "real world" for a while.  I enjoyed not feeling the need to check my email/blog/twitter/tumblr every five minutes.  I've made more connections with people that I can see face-to-face on a regular basis.  I leave...
2 tags
Let's Talk About Tina
So a little while ago, I posted about Tina Fey's appearance on SNL this past weekend, specifically her "Women's News" segment on Weekend Update.  Some people seemed to be very upset that I would dare to speak ill of Tina Fey. Now don't get me wrong, while I do think there are a lot of problematic things about Tina Fey's comedy and writing, I do think she is a...
4 tags
AYF: Tina Fey on SNL →
I'm disappointed in you, Tina Fey.
AYF: My Self-Imposed Hiatus →
I don't know how much this is going to apply to tumblr.  But probably a good amount as I haven't been posting a lot on here.  But I'll probably be more involved on tumblr than on my blog for a little while…during this self-imposed hiatus.
I just downloaded a bunch of really bad pop songs.  But I love it. Any recommendations for bad pop songs?
So I'm sitting in a hotel room. I got up super early (for me). And now I have to go back up to campus for a day full of open house goodness. Let me tell you that I was up at campus last night for a dinner and I got lost. This whole big school/big campus thing is very foreign to me. But I will be back home tonight with my computer. I do have to say that I haven't really missed my...
2 tags
AYF: Lost: Ab Aeterno →
Spoilers be here!
So guess what peeps…I'm going out of town tomorrow, and I'm not bringing my laptop!  This is a big step for me as I usually bring my laptop with me whenever I go anywhere, even if it just for an overnight.  But I figured that I wasn't going to be in my hotel room a lot anyways and I have my phone now where I can my email and twitter and all that fun stuff.  So I figured I...
2 tags
The Next Plot Twist for 24
I just came up with the next great plot twist for this season of 24.  All the bad guys turn out to be vampires.  So, of course, Freddie Prinze Jr. is all like "I know exactly who to call!  My wife, Buffy the Vampire Slayer!"  Never mind the fact that his character is engaged on the show…this plot twist will add drama and action…and vampires!!
We got our brand new leather couch and fancy, big, flat screen tv today!  With HD cable.  I'm pretty excited!  As an avid tv watcher, it's a pretty cool thing.  And this also means that now I don't have to share my very small tv with the rest of the house anymore (as we have been doing for over a month now).
You know what I hate...
…the terms "pro-choice," "pro-life," and "anti-choice."  Maybe hate is too strong of a word, but I don't really care for these terms.  Each of these terms implies something negative about "the other side."  Yes, I personally, would like to imply bad things about the "pro-life" and/or "anti-choice" side, but I...
se-smith asked: How many houses did you have to look at to find one you liked? Do you have (and are you willing to share?) any funny/horror stories from the experience of house hunting?
challyzatb asked: What do you like best about your new place?
se-smith asked: What is the first thing you cooked (or will be cooking) in the new house?
2 tags
Happy Times!
We moved into our new house yesterday!  It is all very exciting but a little overwhelming with all the unpacking and organizing I/we have to do.  I was hoping to make a good dent on stuff today but then I got called into work and really need the hours so I went.  And the really horrific news: we didn't have internet at all yesterday and most of today.  But I get home from work, and we have...
I'm moving tomorrow...
…things are really hectic right now.  I really want it to be over!!
I don't understand...
St. Patrick's Day.  I mean, I understand the history behind it.  But I don't understand the need to drink all day on St. Patrick's Day.  What is the point of it?  Or is that the point, that there is no point?  That it's just an excuse to get drunk in the middle of the week.  I've only celebrated St. Patrick's Day once: last year.  And it wasn't really a...
1 tag
Thoughts on tonight's episode of LOST:
thecurvature: Zzzzzzzzzzzzzzzzzzzzzzzzzzzzzzzzzzzzzzzzzzzzzzzz I actually kind of liked the flash sideways story line.  But the island story line wasn't that exciting.
samsanator: I'm starting to get very nervous (anxious? Angry beyond belief?) about a few of the comments my profs had on my thesis. It's becoming very clear to me that they are not, in fact, my intended audience and they want me to fit my feminism into their pre-defined box. I fear they won't be happy with anything else, but I won't be happy with a paper that misrepresents what I think feminism...
2 tags
You know what's super annoying: When you have a test in a class where the professor says that all of the questions on the test are directly from class notes and that we don't have to review the chapters in the textbook for the test.  And then you go to take the test (online) and all of the questions are directly from the textbook and use different terminology than what was discussed in...
DC School Appoints Woman Football Coach, Concerned... →
sexismandthecity: "We saw our first African American president move into the White House last year; same-sex couples were finally able to legally marry in D.C. last week; and today we might see the biggest shocker of them all: A woman will become the head coach of a high school football program."
1 tag
The Trials and Tribulations of a Bookseller
Sometimes I can't handle the questions and situations I get myself into working at a bookstore: "There was a book on a table at Christmas time and it had a flower on the cover.  What was it?" — Do you really expect me to remember every single book that was on every single display that we ever had in the store? "Do you have back issues of magazines?" —...